Today, Joey of Thoughts and Afterthoughts put up a "Top Ten Tuesday" meme about
his most anticipated new TV shows for this fall.
Naturally, I just have to follow suit with my own Top 10 list, which (while a little less cable- and/or web-inclusive than Joey's), if it doesn't get you interested in these new shows, I'm probably not the same species as you. (But we already knew that, LOL.)
This list, of course, counts only brand-new shows debuting this fall - which means no gushing about
The Flash
or
Agents of SHIELD
or
The Walking Dead
or any of my other ongoing obsessions. And also, no
Supergirl
, because though she's new to the CW, she's officially on her sophomore season. You'll find, however, that the first entry on this list belongs to an ongoing anthology franchise.
So, without further ado...
10. American Horror Story: "?6"
As you might remember from the
Best and Worst of the 2015-16 TV Season list I put up in May
, the fifth
AHS
season,
Hotel
, underwhelmed me with its largely unlikable cast of characters, overblown shock-value sex and violence, and dreadful plot-juggling act. This year, however, the latest installment of Ryan Murphy's pretentious genre soap opera is heaping with promise, especially with FX's unique marketing strategy that stubbornly refuses to reveal any plot details about the new season. Even the theme and/or subtitle (it's gonna have one, we know it will!) are being kept strictly under wraps until the new season premieres (a little early this year too, in September instead of October, thank God.) Although I've seen compelling evidence to suggest that this year's theme may involve the Lost Colony of Roanoke, somehow ("Croatoan," anyone?) Whatever happens,
American Horror Story: "?6"
can only be an improvement on the garbage misfire that was
Hotel.
"It's time to face your fear."
9. The Exorcist
Let's keep going on the horror theme for a while. Full disclosure - I've seen the original movie from the 70s once, and only once. It's...not good. Shocking for the time, to be sure, and loaded with blood and guts and snot aplenty...but by today's standards, it's relatively tame, and the story is long and poorly-paced. Adapting it into a weekly TV series, while I'm sure the movie's forty-year-old fanbase would be offended (especially since it's on a major US network and thus can't be as R-rated as the movie), would, in my opinion, be an improvement - and I can see it emulating
Supernatural
, with the two priests traveling around the country performing exorcisms while a bigger threat makes itself known over time. As Fox plans it now, it'll be airing on Friday nights, replacing
Sleepy Hollow
after that show's third season finale made it go down in infamy, alienating the vast majority of the viewers with Abbie Mills' death. I'll still at least tune in to the fourth season of
Sleepy
, but frankly, without Abbie, I don't anticipate an upswing in quality.
The Exorcist
, however, could be the horror sleeper hit Fox needs. Or they could cancel it like they do to virtually every other genre show they air. But I hope not.
"THE POWER OF CHRIST COMPELS YOU!"
8. The Good Place
I'm usually never nearly as jazzed about comedy as I am about drama, mostly because comedy on TV very rarely lends itself to incorporating other genres. I can probably count on one hand the number of genre sitcoms I've actually watched, and for every hit like Brooklyn Nine-Nine or Angie Tribeca (both skillful crime-drama parodies), there's a miss like Angel From Hell (which I hugely anticipated because Jane Lynch, but it proved quite disappointing in its execution, and CBS agreed, cancelling it after only five episodes.) NBC, however, is dipping their toe into genre sitcoms at least twice over this season, not only with the midseason-scheduled, DC Comics-based Powerless (a superhero-themed insurance agency? YES!), but with this new vehicle for Kristen Bell and Ted Danson. The premise - young woman winds up accidentally dead and working in the afterlife - reminds me a hell of a lot of one of my all-time favorite shows, Dead Like Me, although it'll apparently be far cleaner in content (not only because it's on a major network as opposed to DLM's pay cable, but also because, as I've heard, this version of Heaven is literally devoid of anything R-rated, including cussing.) But I can always hope for some healthy, Bryan Fuller-esque black comedy.
"Sometimes you wanna go where everybody-"
Oh wait.
"A long time ago, we used to be friends..."
No, also wrong.
7. Speechless
ABC's become the top home for three different types of shows in recent years - kick-ass Marvel shows (though that era could soon be ending, sadly - no more Agent Carter, Marvel's Most Wanted getting dumped two pilot seasons in a row, and Agents of SHIELD heading into an infamously troublesome time slot for Season 4), Shondaland potboilers and their seemingly endless mushroom colonies of imitators (of which the latest addition to the list appears to be Hayley Atwell's new starring role in Conviction, which falls under the "imitator" category), and family sitcoms with various levels of diversity. One of the new additions to the "family sitcom" section of ABC's schedule this year adds some of that diversity in the form of a family with a disabled child - a wheelchair-bound boy with cerebral palsy (who, like Walter, Jr. on Breaking Bad, is played by an actor who really has cerebral palsy, though not as severe a case as his character). He doesn't talk - hence the show's title - but there's no letting that get him down. Especially not in a family like his, where, from what the trailers show, there's absolutely no shortage of strong personalities and positive energy.
"That's the finger. Work in progress."
6. MacGyver
I've never seen the original version of this show from the 80s, but that classic show's name is pretty damn impossible to escape in modern pop culture. Leave it to CBS, of course, to bring that name out of the vault for an action-packed reboot, developed by Peter M. Lenkov, who helped bring us the reboot of Hawaii Five-0 (appropriately, the two shows are being paired together on Friday nights, with Mac anchoring the night at 8pm and Five-0 following at 9.) I also hear that James Wan is the pilot director (and now executive producer, like Len Wiseman on Five-0 or Sleepy Hollow or Lucifer), which now only makes me want to check out some of his signature horror stories that much more. (And maybe even Furious 7, because the cinematography I'm seeing reminds me strongly of the Scorpion pilot as directed by former F&F master Justin Lin.) And, from what I've seen, Lucas Till has no problem pulling off the equal balance of brains and brawn this title role requires. Hell, am I the only one thinking he looks a little like a slightly-aged West Coast surfer-dude version of Spider-Man? Watch your back, Garfield. You too, Holland. ;)
"His superpower is his brain."
5. Frequency
Even the youth-oriented CW's not immune to the "bringing old stuff out of mothballs" trend this year - but this time, the source material for this reboot is not only more recent than the retro throwbacks of the aforementioned MacGyver or The Exorcist (or, also on Fox like the latter, Lethal Weapon), but also considerably more obscure. I'm sure nobody remembers a little movie from 2000 with Jim Caviezel (better known these days as that menace to villains' kneecaps everywhere, erstwhile Person of Interest lead character Mr. Reese) as an NYPD detective whose firefighter dad (Dennis Quaid) died when he was a kid, thirty years earlier...only now, thanks to an unusually southerly aurora borealis phenomenon in the skies over New York repeating itself in both 1969 and 1999, the two can talk to each other via ham radio, and their conversations lead to ripple effects seriously altering the course of time. If you've never seen this movie, I highly recommend it, especially now that the CW's dusting it off with one of their mainstays, Peyton List (The Tomorrow People, The Flash), in Caviezel's now genderswapped role. And with Supernatural's Jeremy Carver as developer and head writer, you can't really go wrong here, can you? My only worry is that the CW may have blown a grand opportunity by pairing this with Arrow (still strong, but beleaguered with a toxic, troll-infested fanbase) instead of their number-one show The Flash, which they're instead using to lead into and launch their latest rom-com with a twist, No Tomorrow, despite Frequency arguably being more compatible (not to mention starring one of The Flash's former recurring guests.) But in Jeremy Carver's hands, I'm hoping the show starts strong and does a great job of equaling the source material's high thrills, even if it doesn't last as long as it should.
Long time no see, Lisa Snart.
4. Bull
It's a crying shame that Michael Weatherly's not playing Very Special Agent Anthony DiNozzo anymore...but there's at least a shade or two of his thirteen-year NCIS role in his next one as Dr. Jason Bull. Loosely based on the early career of Dr. Phil McGraw (yes, that Dr. Phil - he's credited as co-creator, executive produces alongside Steven Spielberg, and even co-wrote the pilot), this new legal dramedy focuses on a team of "trial consultants" who psychologically profile potential jurors for major court cases. As CBS' omnipresent ad campaign promises, "The verdict you get depends on the jury he picks." Speaking of that ad campaign, while the earliest ads focus heavily on the show's more lighthearted, Mentalist-like elements ("Did you see that? He smirked! He's a smirker!"), over the course of the summer, the show's more serious side has come to light, with a young man and client of Bull's stressing over the feeling that nobody's on his side (as Bull assures him, "I may be the only one who is.") The vast majority of the buzz for Bull centers on Michael Weatherly's role - which CBS is clearly banking on, as they've placed the show after the original NCIS for the best lead-in they can give, making this the first time in seven years that NCIS hasn't been followed by either its LA or New Orleans spinoffs. Something else Bull has in common with The Mentalist - beginning as a post-NCIS show on Tuesdays, which hopefully will propel it to similar ratings success.
And, like The Mentalist, he's partial to blue suits.
With brown shoes too, maybe?
3. Falling Water
USA's been building up a portfolio of prestige TV lately, first with Suits (of which I'm probably the only person who doesn't enjoy that show - I couldn't even finish the pilot!), and more recently with Mr. Robot, that incredibly dark, surreal techno-thriller that's equal parts timely, addictive, and frustrating. During airings of the latter this summer, USA's been airing some major-league attention-grabber ads for this fall's upcoming sci-fi thriller series Falling Water. Co-created by Gale Anne Hurd of The Walking Dead, this looks like exactly the sort of show a Mr. Robot fan could, and should, devour when that one's done for the season. It's the logical offspring of The X-Files (alien conspiracy theories galore) and Inception (because in this case, the aliens appear to be invading through people's dreams.) In an autumn that's also set to see the most eye-popping cinematic spiritual licensee to Inception yet in Marvel's Doctor Strange, I'm overjoyed to see that at least one TV channel will attempt its own even trippier spin on Chris Nolan's 2010 smash. And it looks like USA's giving them something Syfy probably couldn't: the budget to visually impress just as much as any movie.
I expect the highest-octane Nightmare Fuel.
2. Designated Survivor
Kiefer Sutherland may not be coming back to TV as Jack Bauer like we've been hoping for ever since that god-awful cliffhanger on 24: Live Another Day, but he's still coming back, and coming back big. While two of ABC's new fall dramas are tailor-made for the Shondaland audience, this one seems a little more broad-appeal, a more serious high-concept political thriller. Every year, at the State of the Union address, one member of the Cabinet is chosen to watch the President's speech at a secure location instead, to ensure that the line of succession can continue. Sutherland's character is this year's "designated survivor," and for the first time, the contingency plan has to be activated when a terrorist's bomb rips through the Capitol and kills the President, plus the rest of the line of succession. And, because this is a TV show instead of a single movie, there will be complications - namely, Sutherland's former Cabinet secretary being quite disliked behind the scenes (not unlike Sutherland himself, from what I hear), and the hate continuing with his new Presidential staff. I hear that this one got an early screening at San Diego Comic-Con or someplace, and those who saw it were duly impressed. ABC may be doubling down on Shondaland and its imitators this season, but all the good buzz seems to surround this show instead. Sure, it's got a little in common with one of those Shondaland imitators, Quantico, but I hold out all the hope that this one won't morph into an unwatchable, cringe-worthy soap opera the way Quantico did. Designated Survivor feels much more real, and much more worthy of the attention it gets.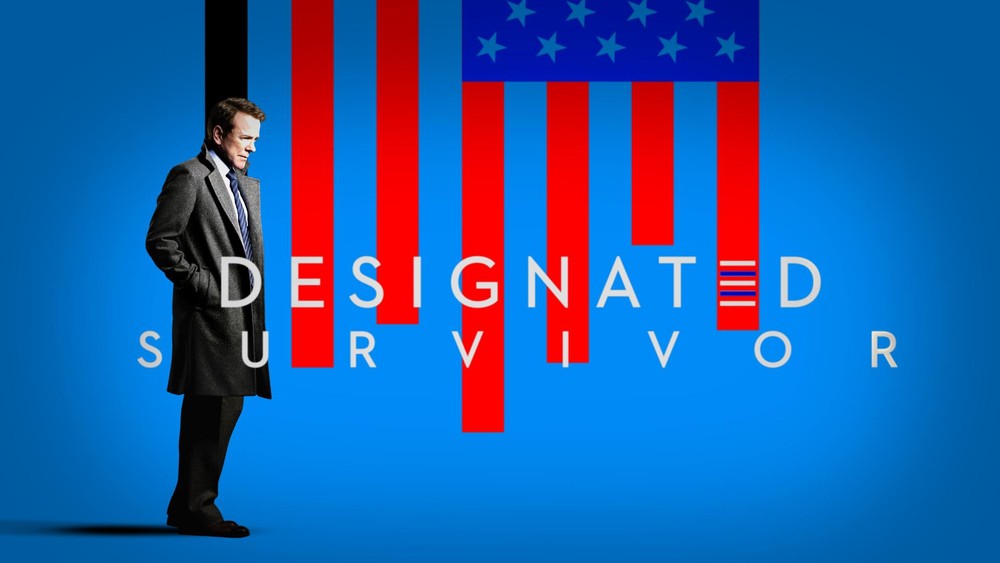 All you need to know about this show from the earliest teaser -
Sutherland's dramatic recitation of the presidential oath.
1. Timeless
Thanks to Supernatural, I'm pretty serious Eric Kripke trash. Though I'm a tad bit more partial to his two-season wonder Revolution, mostly because NBC got trigger-happy on its ass, the Winchester Brothers Horror Hour is nevertheless one of the best TV series of the third millennium, and one of the biggest secret influences on my writing (especially Red Rain). The cool thing about Kripke is that every time he resurfaces with a new show, it's a little something completely different. Perhaps because of the additional influence of Shawn Ryan (The Unit, Last Resort), NBC's new time-travel thriller, Timeless, looks to be Kripke's most different work yet. By its very premise, we can probably expect far fewer classic-rock and/or Stephen King references per minute than Supernatural or Revolution. What Timeless won't lack, I'm sure, will be an expert blending of "procedural" episodes ("monster of the week," in Supernatural or X-Files parlance, or in this case, "time travel of the week") with a myth arc that, like on Revolution, Kripke will take pains to provide answers to as soon as humanly possible. The producers have also promised that the show's time-travel technology is designed to prevent repeat trips (and, thus, derail potential paradoxes) - which will certainly make it a little easier to follow than, say, Syfy's increasingly complicated 12 Monkeys. And if all the promos are anything to go by, the show will not only boast world-class visuals (that eye-shaped time-traveling craft, though!), but world-class thrills as well. When even the logo in these ads, presenting the show's title like an old-fashioned time counter, gives you chills, you know you've struck TV gold. NBC seems to agree - just like Revolution, they've given Timeless the same cushy post-Voice timeslot on Monday nights that helped launch The Blacklist and last year's stellar, shockingly underrated Blindspot as well. Here's hoping that, despite a slightly-late premiere in the first week of October, Timeless becomes NBC's next big genre breakout.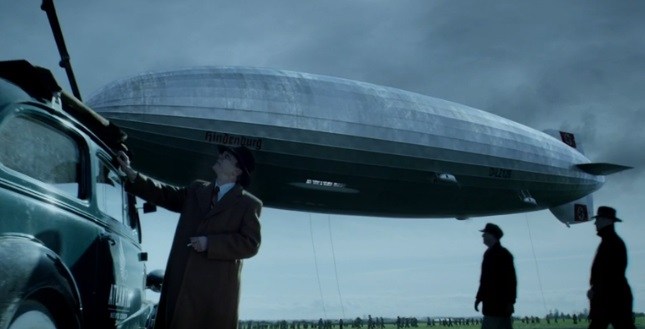 "That's not supposed to happen..."
There you have it, Pinecones. The new shows I can't wait for the most this fall!
Of course, the party won't officially start till the Flash walks in...
Till next time...